Hardware Overview
Hardware in operation at the SGF is listed below.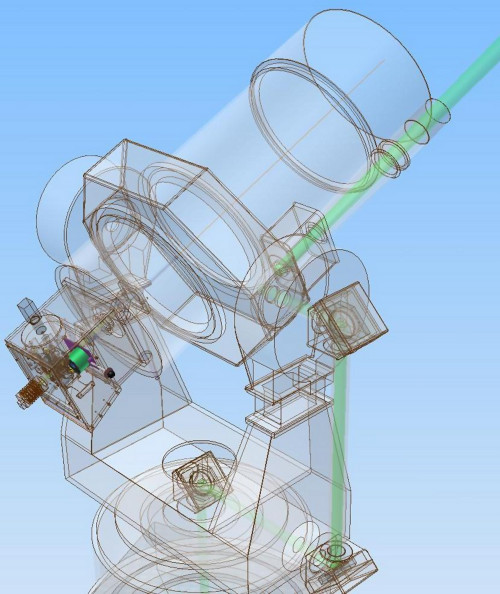 GNSS sites
The HERS site uses a
Septentrio PolaRx3
receiver and a
Leica AR25 antenna
. HERT uses a
LEICA GRX1200GGPRO receiver
with a
Leica AT 504 GG choke ring antenna
.
Digital Levelling
The levelling run uses a
Leica DNA03
digital level that, once adjusted to make its bubble level, scans a barcode on a staff and can measure height difference to 0.3mm.
Lidar
The backscattered light from SLR laser firings is recorded by a
Hammamatsu PMT
. A National Instruments
data acquisition card
samples the PMT at a rate of 100Mhz to collect data through the atmosphere.
Absolute Gravimeter
The
Micro-g LaCoste
FG-5 in the SGF basement was upgrade at the end of 2012 to a FG-5X with an extended dropping chamber, new dropping mechanisms and upgraded electronics.
Virtual Radar
A
Kinetic SBS-3
is being tested at the SGF which listens to the ADS-B broadcasts from planes and acquires their instantaneous positions.
Meteorological station
The temperature, pressure and humidity at the SGF is recorded by a met device, housed in a Stevenson screen 3m above ground on the HERS tower.
Photometer
To observe variable brightness, due to spinning of the geodetic spheres or tumbling of inactive satellites, the light from the second telescope port can be sent to a
Hamamatsu photometer
.
Seismometer
The site hosts a British Geological Survey broadband seismometer (HMNX) that automatically contributes in realtime to BGS'
British Isles seismic network
.
Maser
The SGF operates an
iMaser from T4Science
. Installation required a thermally stable room, high quality, low-loss cabling and a large 'battery wall' to maintain power to the unit should there be a power cut. The frequency source is supplied directly to a Septenrio PolarX 3ETR GNSS receiver connected to the HERS site.
Energy Monitor
To measure and monitor the laser pulse energy a
Gentec Solo 2 energy monitor
is used.
Beam Profiler
A
Spiricon beam profiler
gives a picture of the quality of the laser beam wavefront.